The iconic perfume of an emblematic name
MERCEDES-BENZ MAN
A perfume designed as the symbol of a lifestyle and a certain idea of success. The authentic manifestation of the values of a mythical brand — this is the Mercedes-Benz legend in a bottle. Powerful personality, timeless elegance and a bold, understated attitude — his strong, self-assured character marks his presence. A perfume like a masterstroke dedicated to all who keep the Star, like a stimulating presence, in their sights.
Good looks and technical prowess in one fragrance bottle…
A combination of glass and metal skillfully achieved, the Man range bottles leave a lasting impression. The strength of the silhouette contrasts with the soft touch texture. In matte black, lacquered black, silver or dark brown, the bottles feature a smart, minimalist, innovative design that is unquestionably masculine. Unique. Just like the encircled star, the logo of a prestigious automobile brand that has made high perfumery its passion.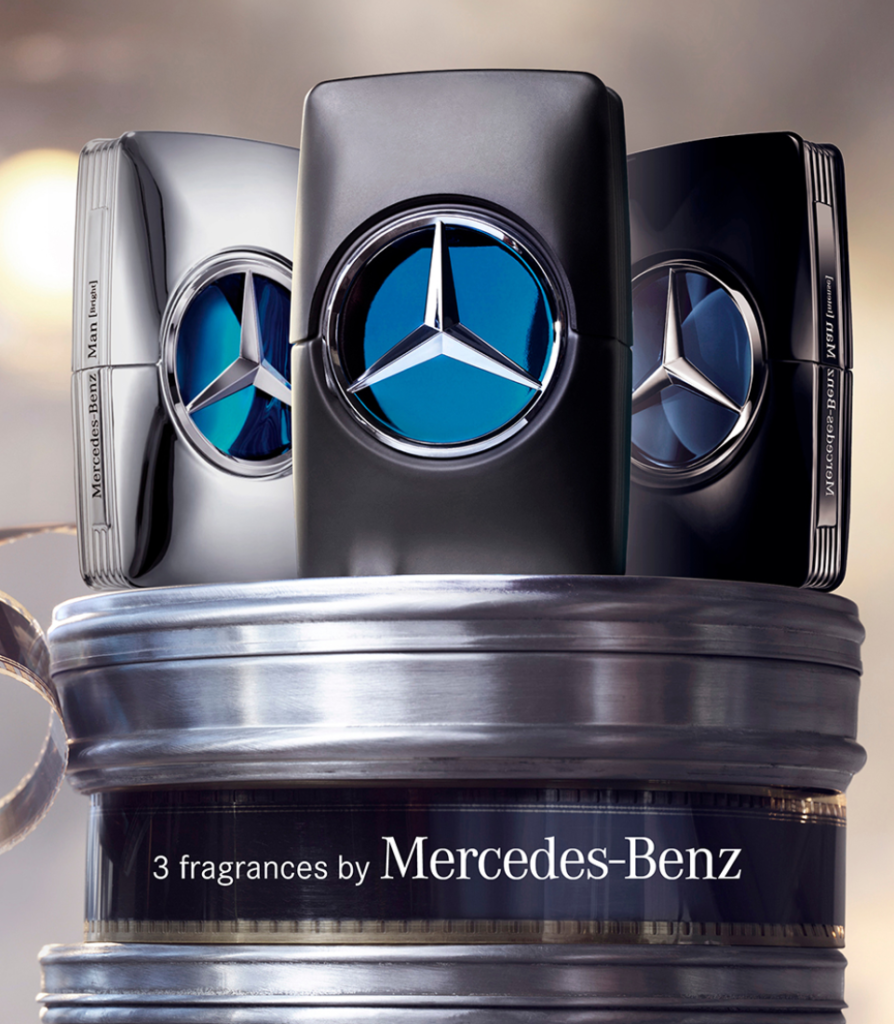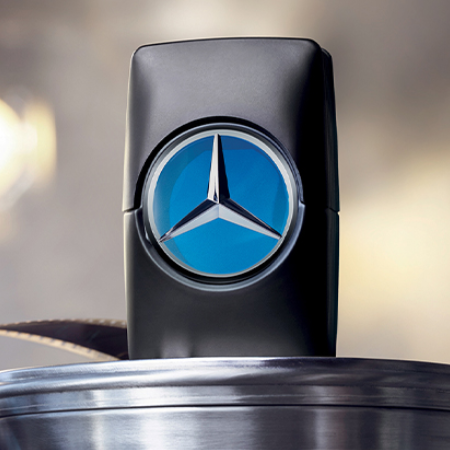 Mercedes-Benz MAN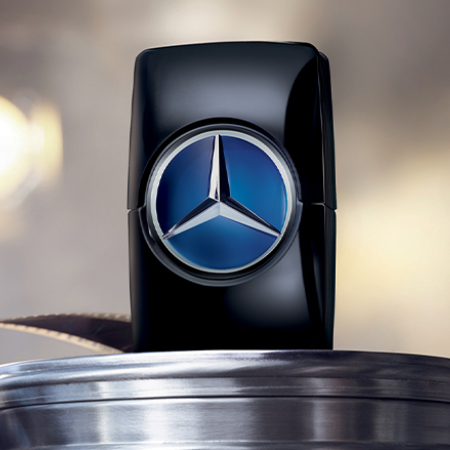 Mercedes-Benz
MAN INTENSE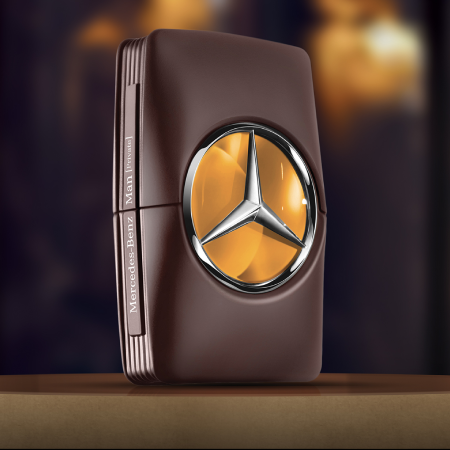 Mercedes-Benz
MAN PRIVATE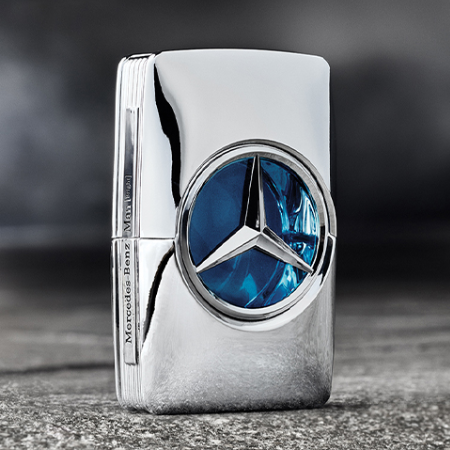 Mercedes-Benz
MAN BRIGHT
Video
Making-of
A range of fragrances for the modern, elegant man
For men with evident charisma, those who are action-oriented and meet success at every turn, Mercedes-Benz has created the Man range. Irresistible fragrances that leave their mark on the times and complement the unique personality of their wearer.
Mercedes-Benz Man, Man Intense, Private, Bright… four fragrances variations with undeniable success, four virtuoso olfactory performances. With an eau de toilette, eau de parfum, shower gel and deodorant stick, the Mercedes-Benz Man range is the first choice of men who are always at the heart of the action. The ultimate fragrance for those who are make audacity and success their calling card.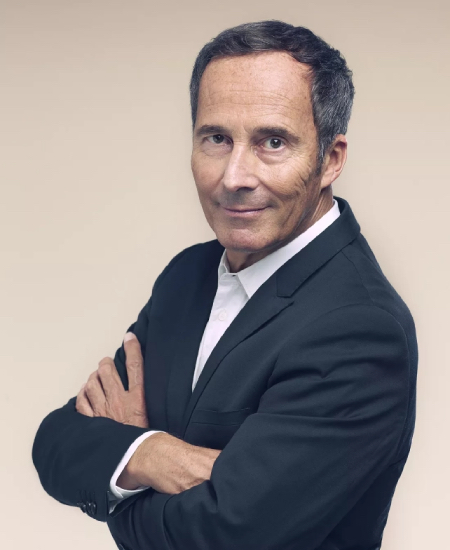 VIRTUOSO FRAGRANCES FOR MEN…
The Man range fragrances, created by master perfumer Olivier Cresp, have established themselves as encapsulating the very essence of what makes a man,in all his individuality and modernity. From the family of woody aromatics, the first fragrance in the Mercedes-Benz Man range opens with the freshness of cedar and geranium, before moving towards the fruitiness of pear and muskmallow, the woodiness of rosewood and oakmoss. Mercedes-Benz Man Intense,as the name suggests, puts the accent on intensity. The addictive Mercedes-Benz Man Bright mix the energy of bergamot with the spiciness of red pepper and then invites fresh mint, lavender, incense, patchouli, cedarwood and tonka bean for a tonic fragrance with character.
Lastly, the woody-amber eau de parfum Mercedes-Benz Man Private tempts with spices: cardamom and cypress, sage brush and lavender, patchouli, cashmeran and cedar. Heads will turn!