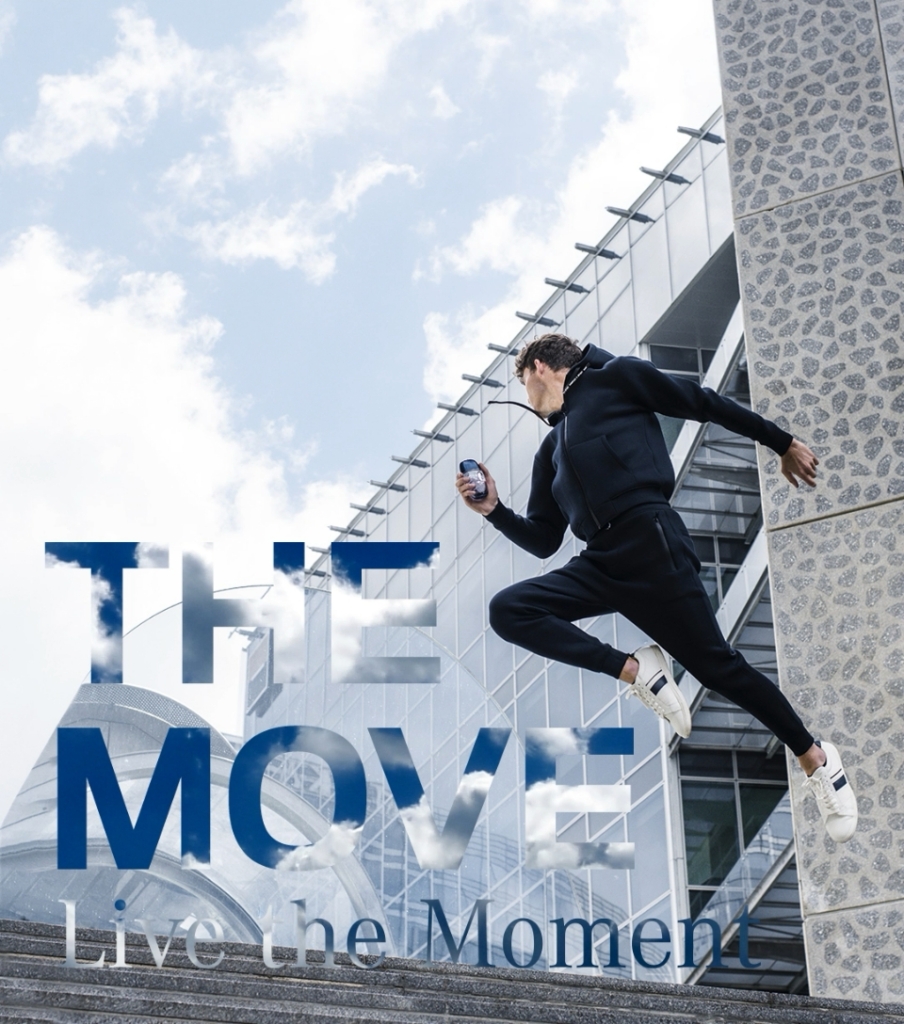 Discover
the fragrances
of the range
THE MOVE
The name THE MOVE was an obvious choice for this addictive fragrance synonymous with mobility, fluidity and freedom. It demanded a name that resonates – that speaks to the desire to live, to move as fast as the world we live in. A world that is at once crazy and captivating. Just like the fragrance.
To hold THE MOVE, Mercedes-Benz wanted an organic, simple, and pure shape. By no means ostentatious. Something essential, a bit futuristic. It imagined a nomadic bottle with a spray cap. A fast, simple gesture. To be worn at any time of day or night. With its rounded lines, discreet star and intense blue tone that toys with purity and transparency, THE MOVE becomes a lucky charm to never leave home without.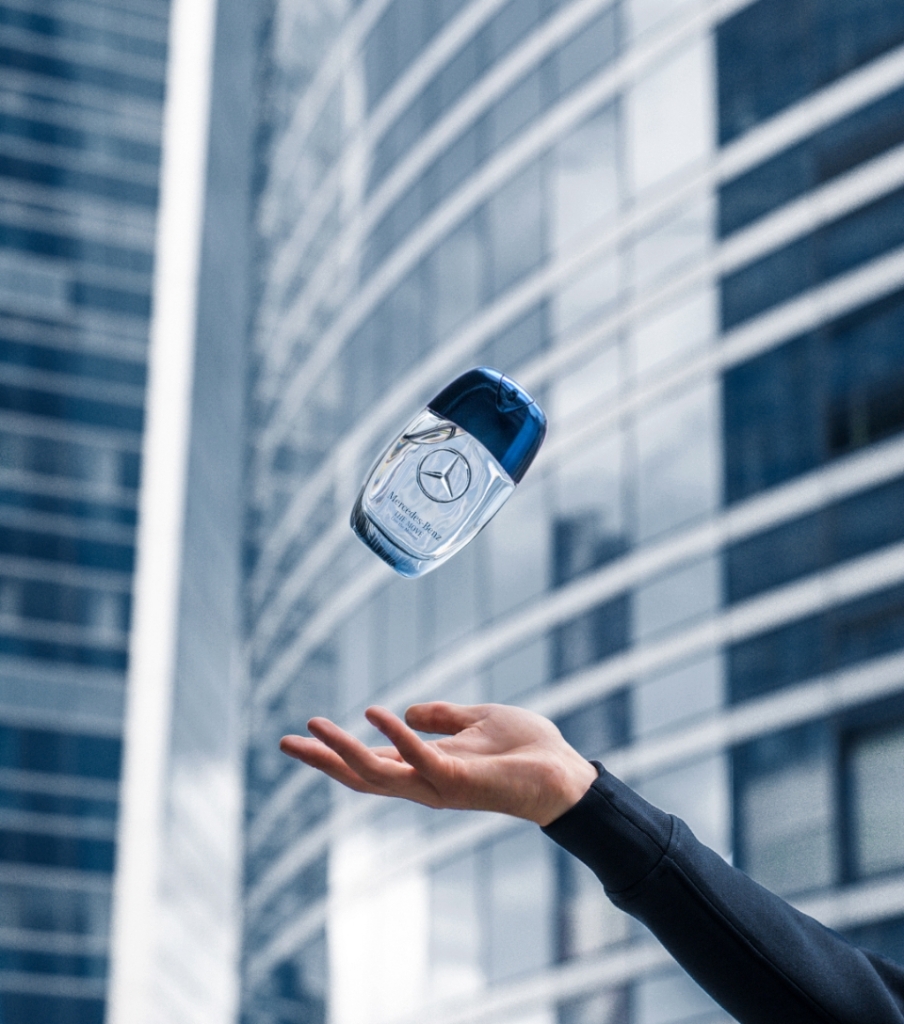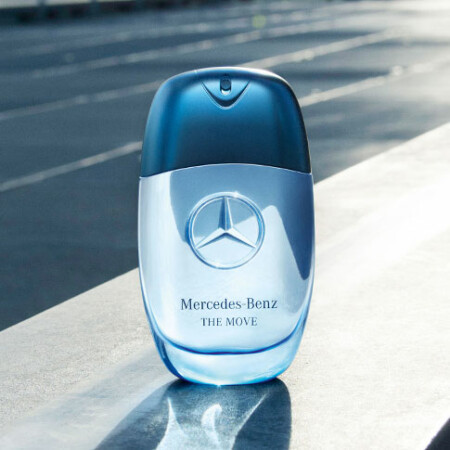 Mercedes-Benz THE MOVE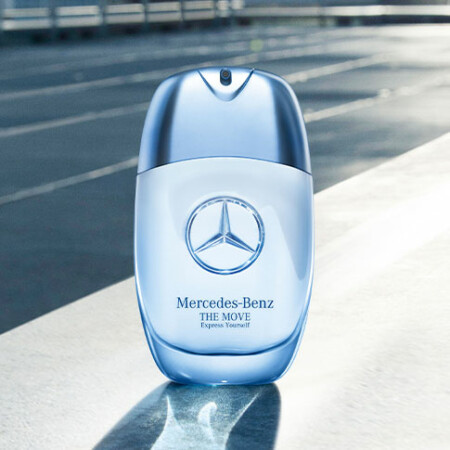 Mercedes-Benz THE MOVE
Express Yourself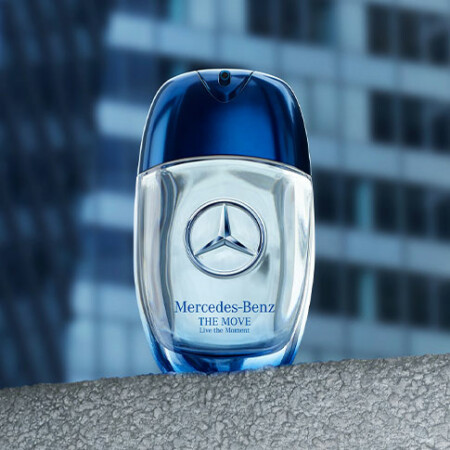 Mercedes-Benz THE MOVE
Live The Moment
Video
Making-of
The scent of freedom expressed in range of fragrances for young men
An iconic, trend-defying brand that constantly reinvents itself, Mercedes-Benz has created a range of fragrances for the most elusive of generations. With an eau de toilette, deodorant stick and shower gel, the Mercedes-Benz THE MOVE range has become the signature scent of millennials.
The multi-faceted Mercedes-Benz THE MOVE, THE MOVE Express Yourself and THE MOVE Live The Moment fragrances celebrate movement and freedom. Truly urban, these addictive fragrances speak to a desire to get out there, to wander, discover and create. Enjoy the moment. Claim the space as yours. Own who you are.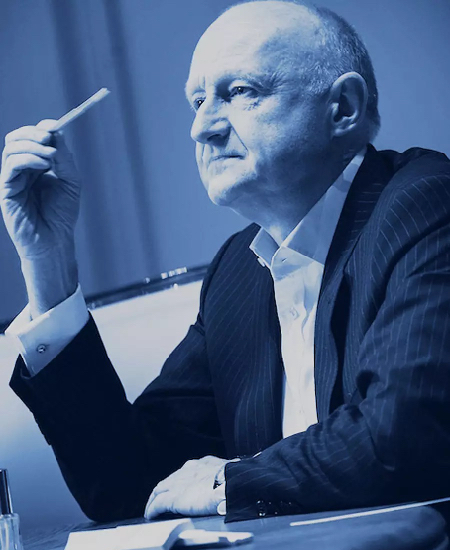 DOMINIQUE ROPION…
PERFUMER OF THE YEAR
For the olfactory formulation of THE MOVE range of fragrances, Master Perfumer Dominique Ropion sought a unique bouquet of fern. Something sensual and dynamic. The original version of THE MOVE blended cardamom, grapefruit and apple blossom with tonka bean and balsam fir, completed with a marine head note.