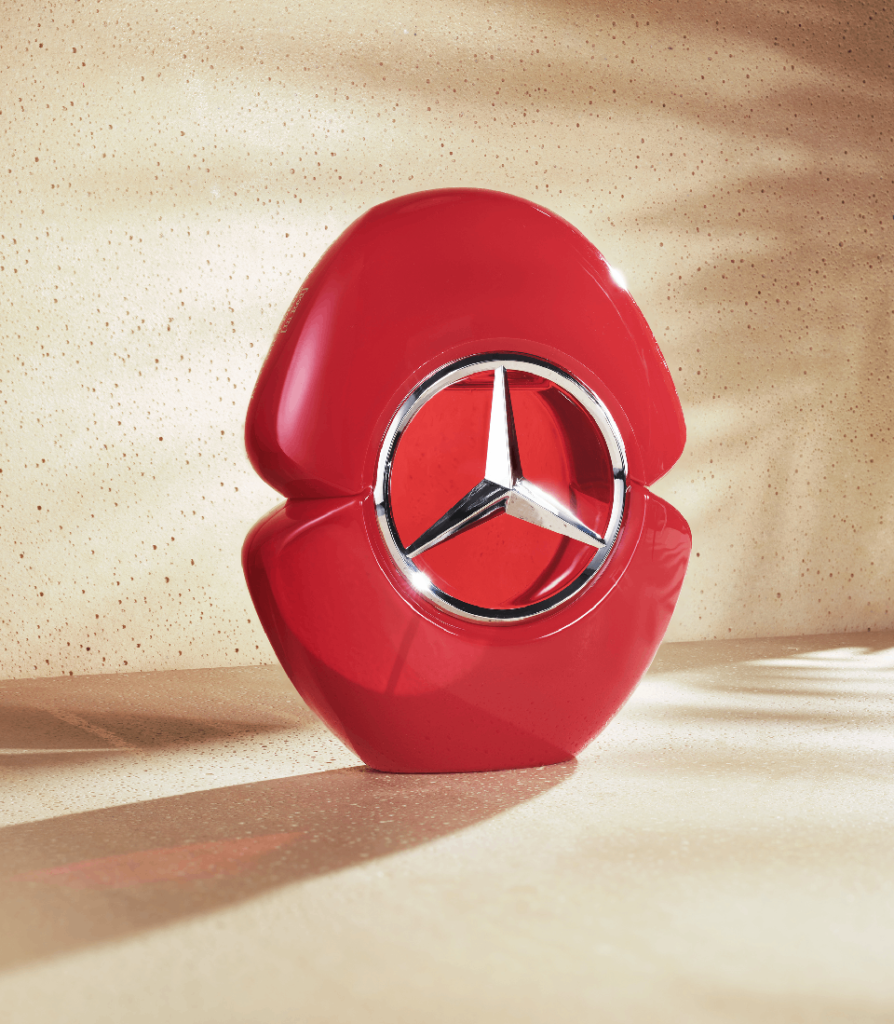 Fragrance for star women
MERCEDES-BENZ WOMAN IN RED
After Mercedes-Benz Woman Eau de Toilette and Mercedes-Benz Woman Eau de Parfum, Mercedes-Benz is launching Mercedes-Benz Woman In Red, a new fragrance that is more glamorous than ever. Some fragrances encapsulate the very essence of femininity. Fragrances that highlight the uniqueness and charm of each woman. Fragrances that make the wearer unique. This is true of Mercedes Woman In Red. The woman who chooses it has something hypnotic and incandescent about her. When she gets ready to go out, Woman In Red enhances her outfit, hair, and makeup. Strong, bold, confident, and aware of her charms, she is that Hollywood star who instantly mesmerizes everyone she meets. Glamorous and ultra-feminine, she succeeds in everything she turns her hand to. Like choosing her perfume.
The bottle…
The Woman In Red bottle is an object of desire that reproduces the curved form of its predecessors, but with an ultra-glossy finish. Like passion-red lips, it echoes the name of the fragrance. Set at its center is the star of the iconic brand with a passion for perfumery. Mercedes-Benz has added yet another must-have to this collection that celebrates the beauty of women.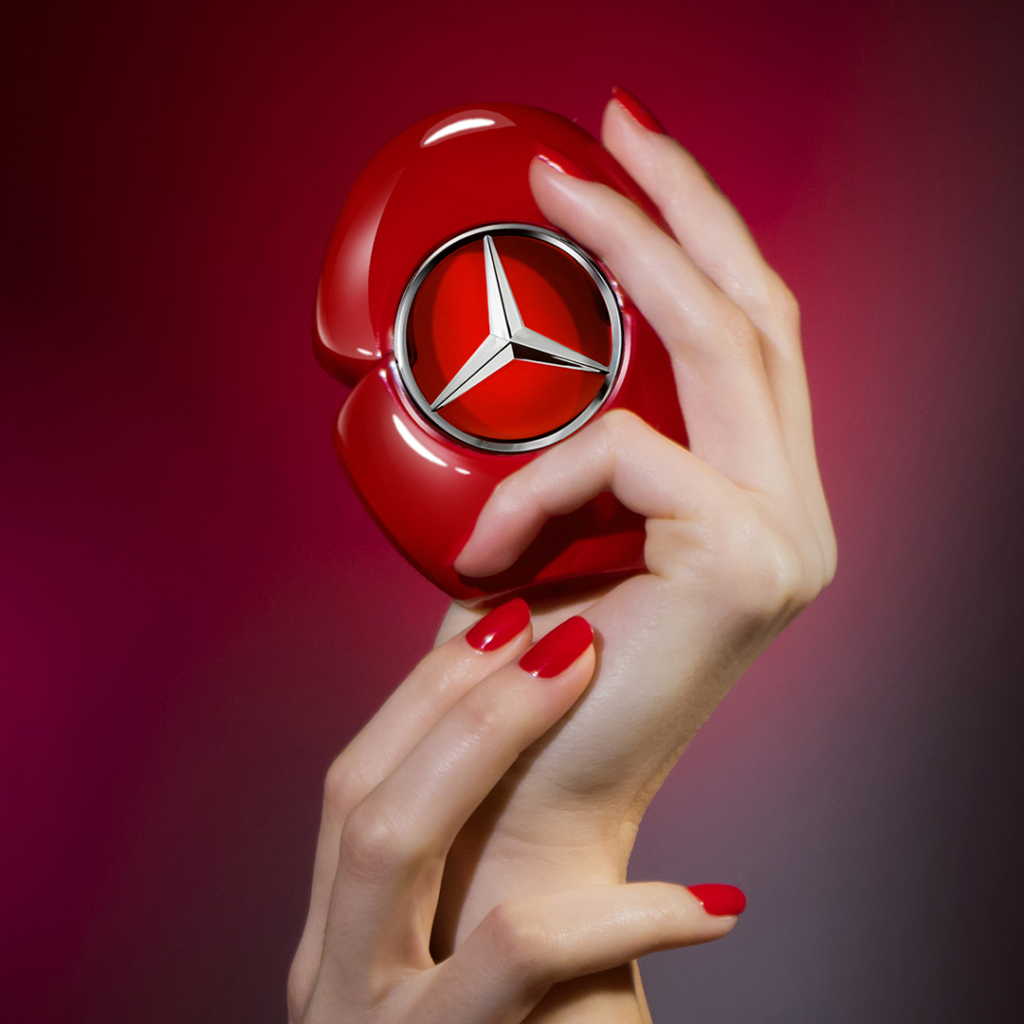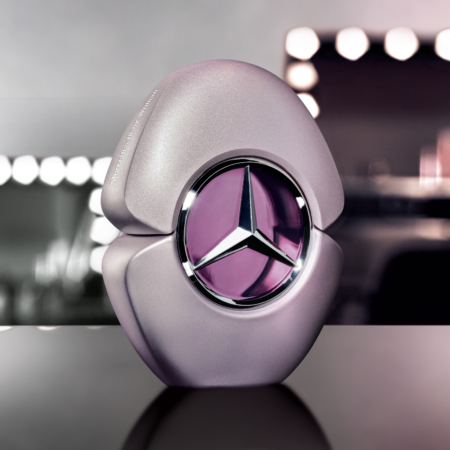 Mercedes-Benz
WOMAN EDP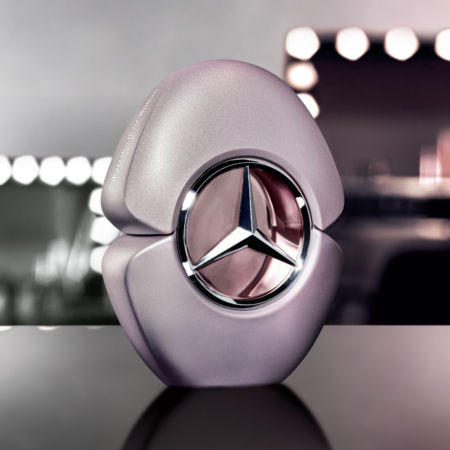 Mercedes-Benz
WOMAN EDT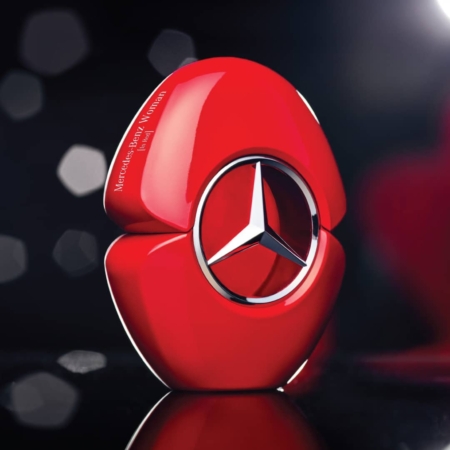 Mercedes-Benz
WOMAN IN RED

Video
Making-of
An unquestionably feminine range
Femininity and self-confidence as a hallmark. An eau de toilette and eau de parfum designed to highlight the uniqueness of each woman. Essences that enhance the wearer. Surprise and enchant at once.
With eau de toilette, eau de parfum and body lotion, the Mercedes-Benz Woman range reveals the power and delicacy of its star fragrance. It brings fragrance to women because they are unique and magnificent. It inspires them. Makes them smile. Makes them want to use their charms.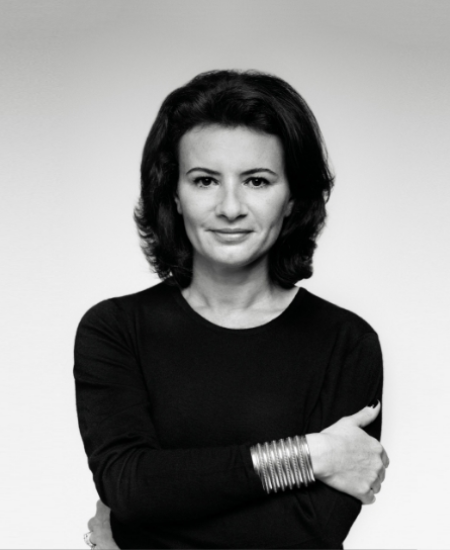 A FRAGRANCE FOR WOMEN WITH UNDENIABLE CHARM
Made by a woman, for women, the Mercedes-Benz Woman eau de toilette and eau de parfum are all about elegance and vitality. The famous master perfumer Honorine Blanc followed her intuition and her love of beautiful people to dream up this deliciously tangy fragrance. Head notes of blackcurrant leaf, mandarin and pear. Heart notes of Brazilian gardenia, lily of the valley and Arabian jasmine. Base notes of Australian sandalwood, iris and musk. Warm notes of orange blossom have been added to the eau de parfum (oriental) version of this unique bouquet, sure to turns heads.